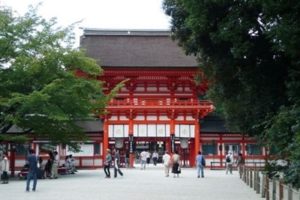 This is an area you can enjoy a relaxed atmosphere represented Kamigamo-jinja Srine and shimogamo-jinja Srine. It is very good for a person wanting to do cycling along Kamogawa liver side.
It is also accessible to Ichijoji which is famous as a ramen town.
However, it might be a good idea to take Eizan railway to go to Kibune or Kurama area where is very hilly if you are not good at cycling. If you a good cyclist, let's try it. In that case, we recommend to use a sporty bicycle or electric assisted one.
Tourist attractions near Demachiyanagi/Shimogamo
Ginkaku-ji Temple, Shimogamo-jinja Shrine, Imperial Palace, Heian-jingu Shrine

Shops in Demachiyanagi / Shimogamo