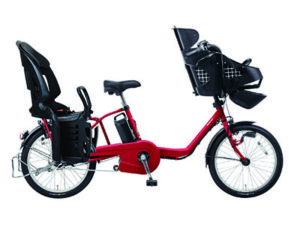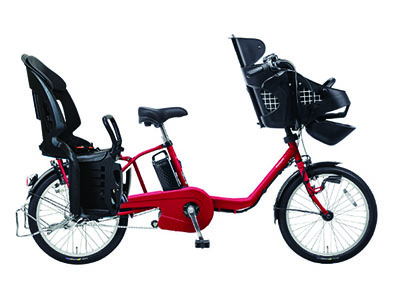 This is a electric assisted bicycle that child-seat is placed on it.
Child-seat has "front side" for under 3-year-old and "rear side" for over 3-year-old.
it may make more sense to cut out riding on it for child or baby who is under 1-year-old or not able to hold his/her head up. Vibration of a bicycle is in danger of putting strain on his/her neck.
Furthermore, you should not put your big child on front side because it is difficult to keep your eyesight and handle safely.
About Simple Child-seat
Some shops have Simple child-seat which could be placed on every kind of bicycle. However, in consideration of safety, we are introducing shops only which have exclusive bicycle for parent and child.

Shops with Electric Assisted with Child-seat